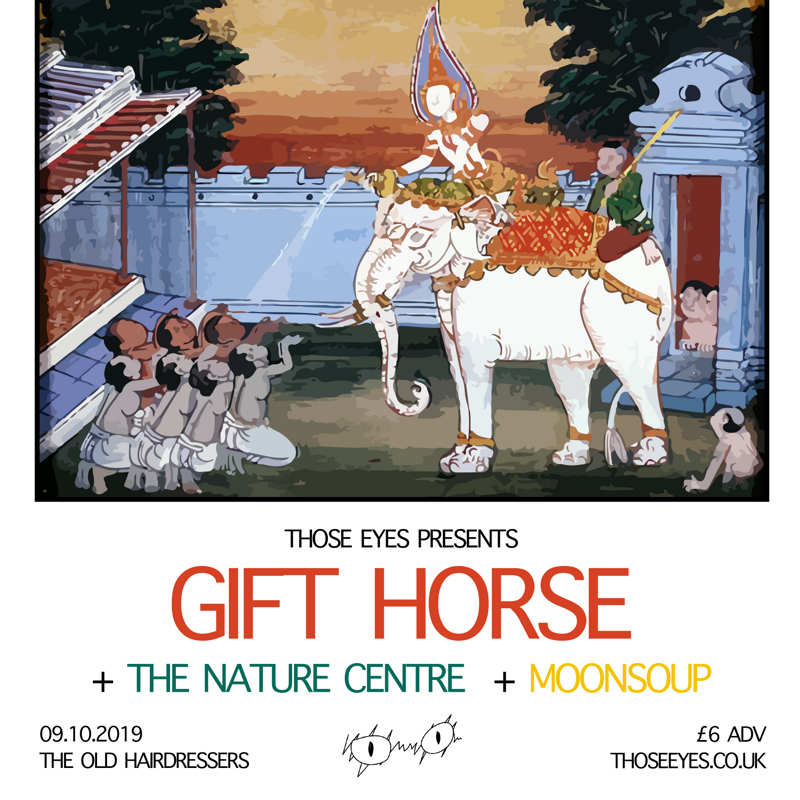 those eyes presents:
Gift Horse, The Nature Centre, Moonsoup
Gift Horse + The Nature Centre + Moonsoup
6
Entry Requirements: 18 and over
Line Up
The Nature Centre plays three-minute pop songs, which weave between heavy sax riffs, jazzy clarinet bubbles, proggy chord changes and folky vocals, with a solid dose of left-footed danceability.
Birmingham born-and-fed, The Nature Centre was raised on the nobody-can-see-us-so-we'll-do-what-we-want energy of fellow Brummies Broadcast, Pram and The Nightingales. You'll also hear bits of The Slits, Cate le Bon, XTC, Field Music and Girls At Our Best.
The band is Beth Hopkins on wind, banjo, synth and vocals, Oli Pyper on bass, synth and vocals, Hamish Campbell-Legg on drums, and Bird on guitar.